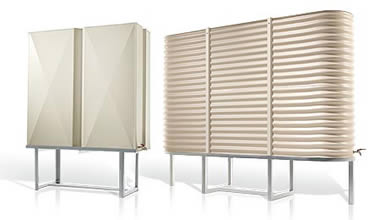 SLIMLINE RAINWATER TANKS maximise the use of tight spaces with a small 'footprint' and keep your outdoor living areas free. It's good looks and shape mean tanks can either be an architectural feature or discreetly hidden from view.
SLIMLINE RAINWATER TANKS are made from highest quality BlueScope® steel with food grade Aquaplate® lining to ensure water quality. This lining has exceptional durability and ensures SLIMLINE RAINWATER TANKS meet Australian Standards. The tank top and base are also constructed of BlueScope® Aquaplate® - a quality requirement to meet the BlueScope® 20 year warranty.
SLIMLINE RAINWATER TANKS have superior construction with full stainless steel internal fittings. This is vital to water quality and to the longevity of the tank.
All tanks have engineering certification and fire rating and meet all Council requirements.
Call Tony (0418 827 200) to see if a Slimline tank is the right solution for you.